During all phases of the product development cycle, Neurosonics supports you in the most appropriate way.
Conception & architecture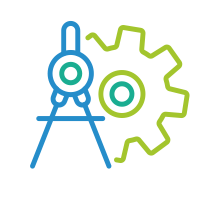 From an idea, across to designing a new product, or iterating a product, Neurosonics builds your architecture, recommends technical options, and suggests a solution adapted to the needs.
PICTURE THIS
Your project consists of developing a brain implant as part of an innovative treatment for central deafness.
You are currently in the Concept Stage during which you have developed a technology block such as a multi-electrodes probe or an ASIC featuring non-standard electronic interfaces.
Neurosonics can help you to define the overall hardware architecture of the device or its external components in such a way as to create the electronics adapted to its operation and to the constraints of size, weight, autonomy or heating.
Design & Project management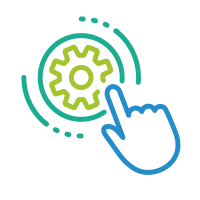 From prototype realization to product certification, Neurosonics designs subassemblies of
the product or leads management of custom developments.
Picture this
You are developing a product for deep brain stimulation by means of optical signals.
You are in the Design Phase and as the product contains recording stages and optical items that need to be driven by electronics, you need to build a hybrid cable that carries both electronic signals and the optical flow.
We can design a special cable and connectors fitted to your application.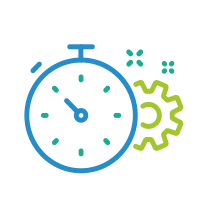 To solve unconventional hurdles, Neurosonics intervenes to determine an optimal solution, a corrective action, or referral to relevant experts.
Picture this
You are developing a spinal cord stimulation device aimed at helping paraplegia victims regain their autonomy.
You are in the Validation Phase during which you have just performed a test campaign for the 7 certification of the product: it appears that the EMC is well outside the standard, which
compromises the submission of the technical file within the planned deadline.
We can review the design to identify the weaknesses, draw up a list of optimisations (design rules, shielding, etc.), implement the recommendations, and pre-test the solution in an anechoic chamber before completing the EMC validation in cooperation with your certification body.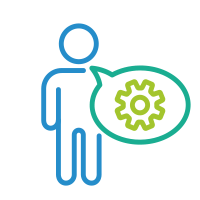 Neurosonics serves as an independent resource to accelerate the project and meet the deadlines, or to complement missing skills.
Picture this
You are developing a non-invasive surgery system using focused ultrasound.
You are in the Verification Phase of the design and need to roll out the HW/SW test plan but you lack the resources to support you during this transitory period.
We can provide qualified staff who will carefully follow your test plan in accordance with your
procedures, who will raise any blocking points, and suggest areas for improvement.